Noirmont Mountain (1090m/1547m), located between the villages of Les Rousses and Bois d'Amont, is very sunny, with a superb view of Lake Les Rousses and the resort from its summit. Its 8 trails, served by 4 lifts including a chair lift, will delight lovers of winter sports. 
You can ski Noirmont Mountain in France, with a Pass'Noirmont or Pass'All Mountain Ranges.

Here are the services available at the base of Noirmont:
– tourist lodging,
– a Skibus stop

Take the Skibus shuttles to the slopes from the resort's villages (free with the "Carte Rusée" and/or a valid ski pass).
OPENING PERIODS
From 18 December 2021 to 6 March 2022* : only on weekends and during school holidays from 9:00 am to 4:45 pm/5:00 pm.

*According to the calendar of the offering and subject to snow conditions.
Plan des pistes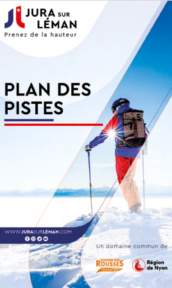 Plan des pistes
Hiver 2023 / 2024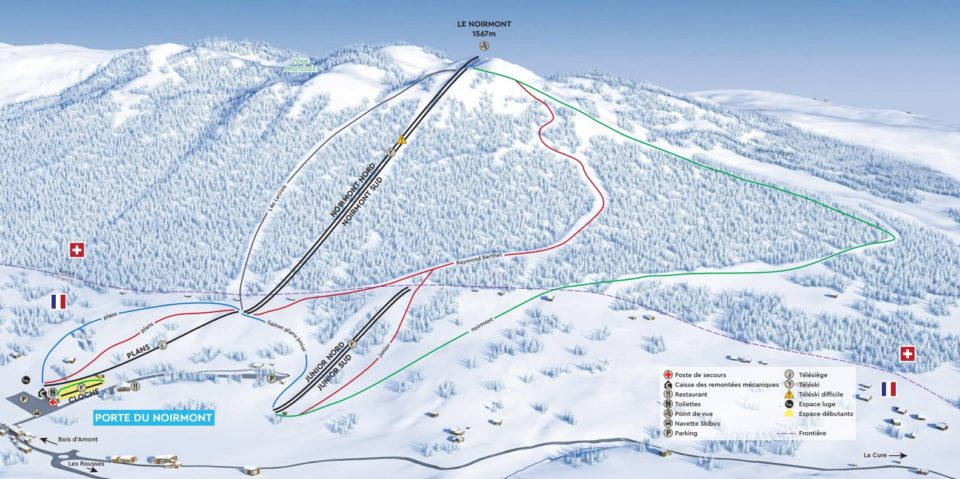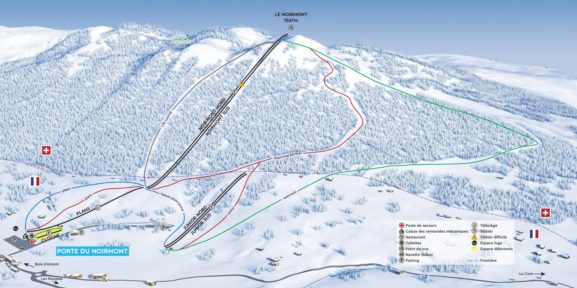 Massif du Noirmont
Plan des pistes